UTS 4.1
Automatic tablet testing system

Hardness

Length

Diameter
Thickness

Weight

Optional width
The UTS 4.1 is a universal and fully automated testing system developed for use in industry. The UTS 4.1 is the tried and tested model of a series of testing systems put through trials over many years. It was developed in close collaboration with the pharmaceutical industry.
The UTS 4.1 allows you to test round, oval, square and oblong tablets, as well as numerous special­ shapes. For tricky oblong tablets, the tried and tested Oblong Centering System (OZB) can be incorporated.
All parts requiring cleaning can be removed quickly and easily with no need for tools.
The testing system can be enhanced with various optional extras, such as a feeder and/or sample collector with different numbers of stations.
Use the UTS 4.1 as a lab tester or online monitoring device connected to a tablet­ press. Sampling can be initiated either in the production ­machine or using the TTS11 software.
UTS 4.1 tablet testing system, the Number 1 among tablet testers (photo shows touch display, UTS 4.1 TD)
Advantages
Solid industrial design
Reliable test results

For standalone use
Options
TTS11 software, 21 CFR Part 11 compliant
Oblong Centering System (OZB)
12, 24 or 48 station feeder
Single air conveyor system
Double air conveyor system
3-slot sorting diverter
12, 24 or 48 station sample collector
| Model | W x D x H (mm) | Weight (kg) |
| --- | --- | --- |
| UTS 4.1 | 450 x 630 x 540 | 40 |
Model
UTS 4.1
L x W x H (mm): 590 x 400 x 530
Weight (kg): 40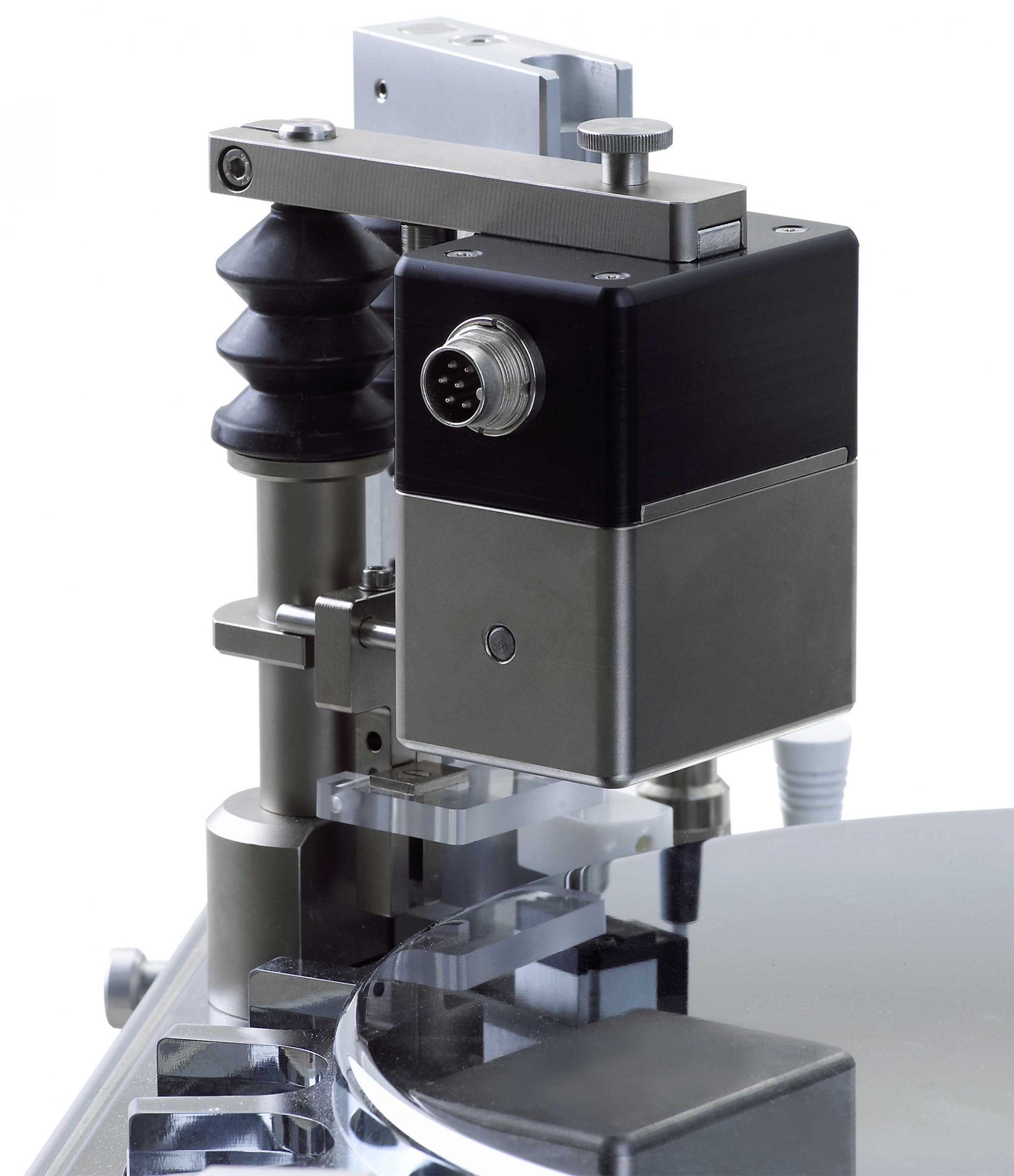 Optional Oblong Centering System (OZB)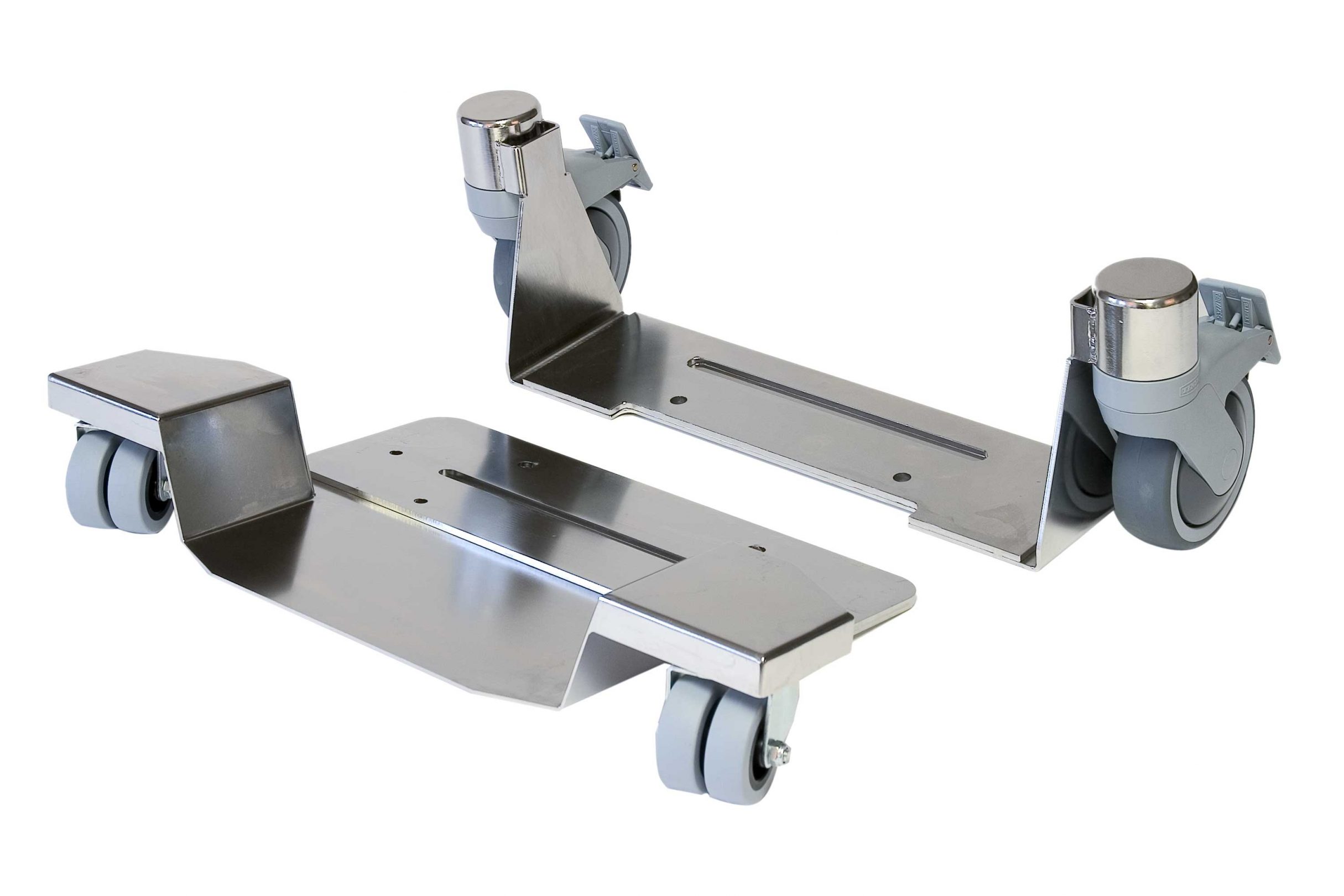 Optional casters, see accessories
UTS 4.1-Touch: User-friendly, intuitive operation via touchscreen display
Kraemer Elektronik bestsellers
UTS
4.1-12F
Tablet testing system
with 12-station feeder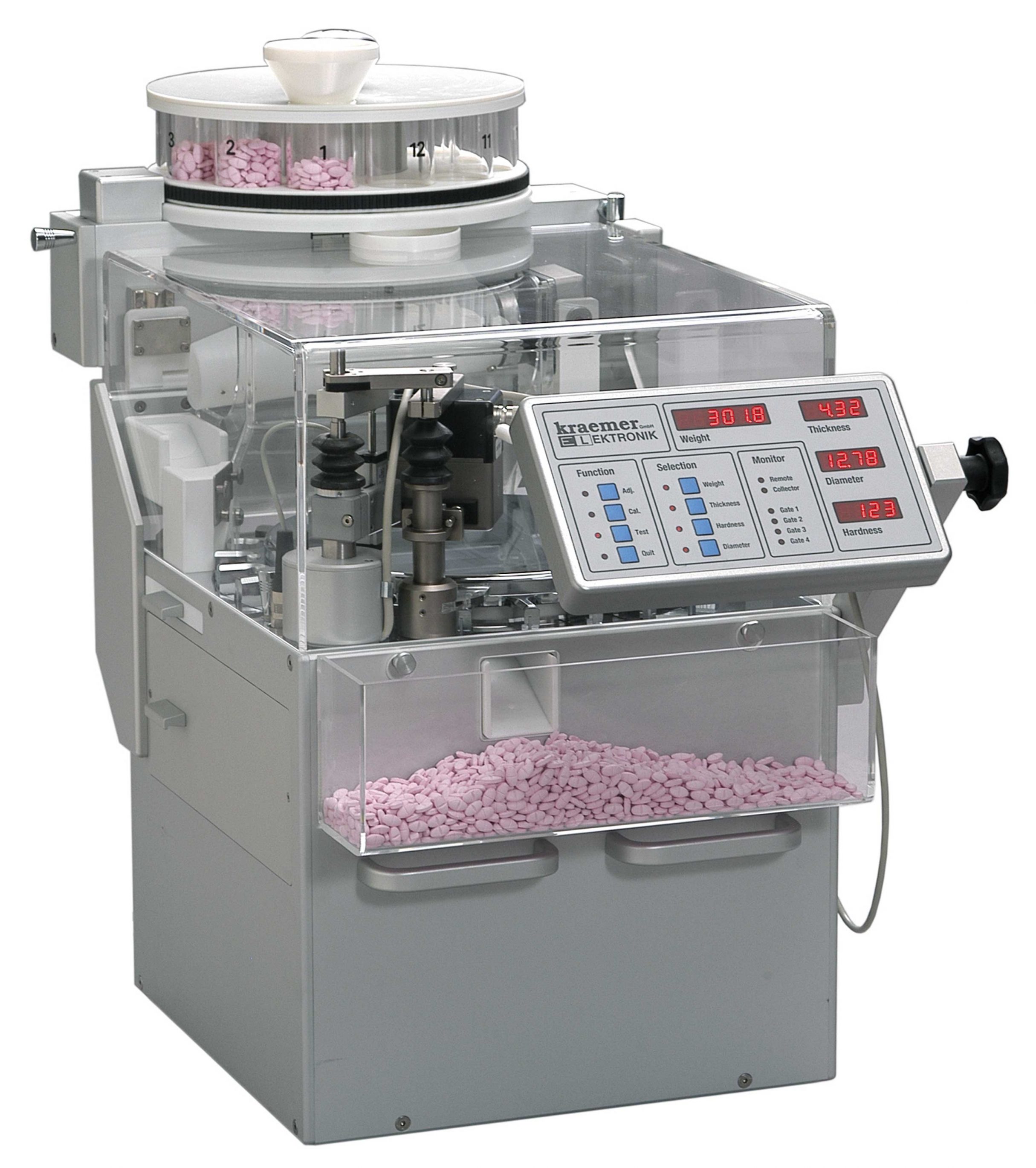 UTS
4.1-S20
Dust-proof version ensures safe working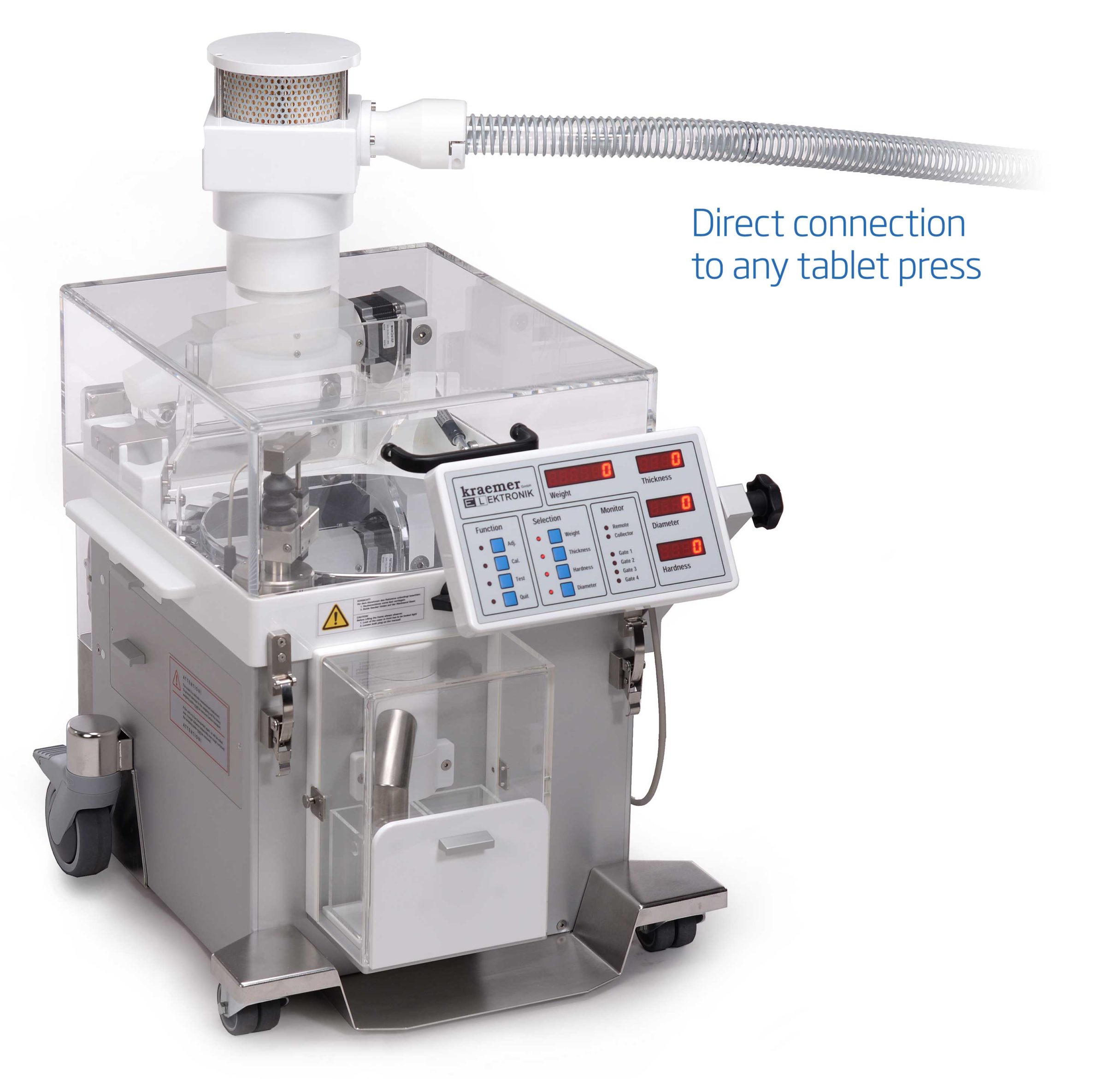 UTS model

S7
with special feeder for tablets up to Ø 25 mm
S8
for tablets up to Ø 50 mm
S9
for mini tablets
S10
dust-proof version
S16
with conveyor belt feeder and ­5-way ­sorting diverter
S17
with 2-way sorting diverter
Your Kraemer Elektronik Sales in Germany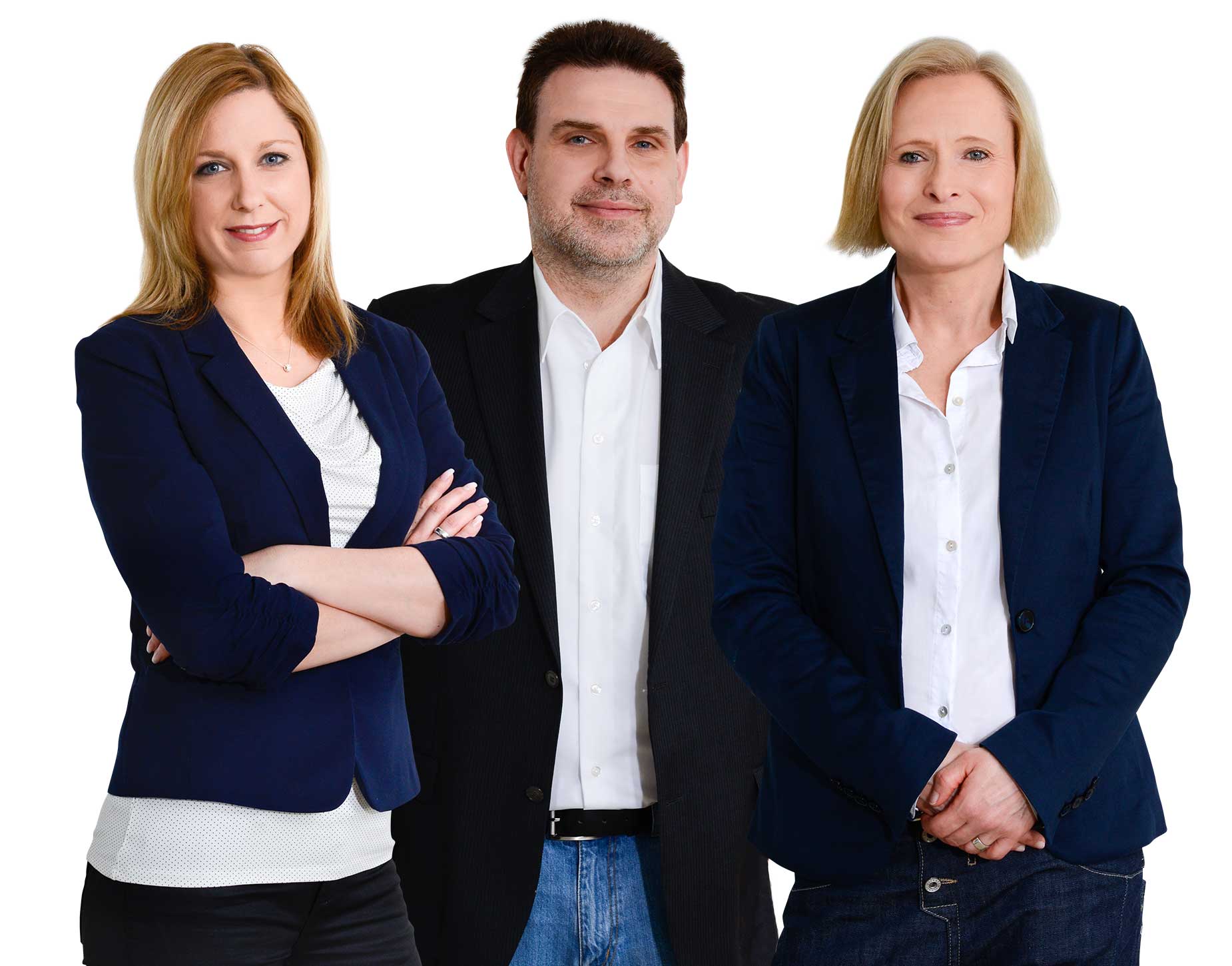 Do you have any questions about our tablet testing systems?
Would you like us to make you an individual offer, or are you looking for a special solution?

Contact our Sales Team:
Request a Quote