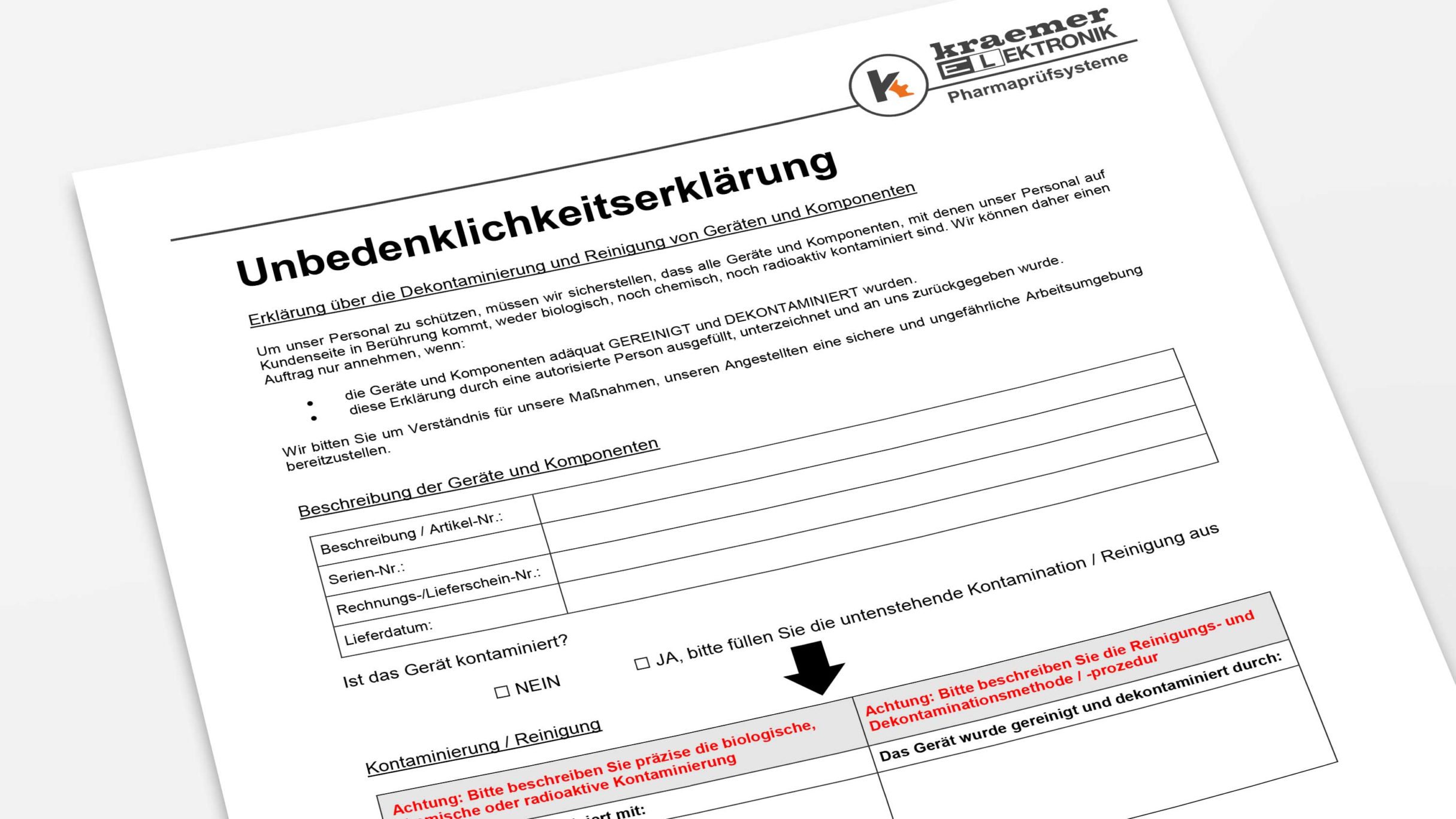 Declaration of Harmlessness
In order to protect our staff, we have to ensure that all equipment and components with which our staff come into contact on customers' premises are not subject to biological, chemical or radioactive contamination. We can therefore only accept an order if:
The equipment and components have been sufficiently CLEANED and DECONTAMINATED.
The Declaration of Harmlessness has been filled out, signed and returned to us by an authorized person.
We thank you for your understanding that these measures are necessary to ensure our staff have a safe, non-hazardous work environment.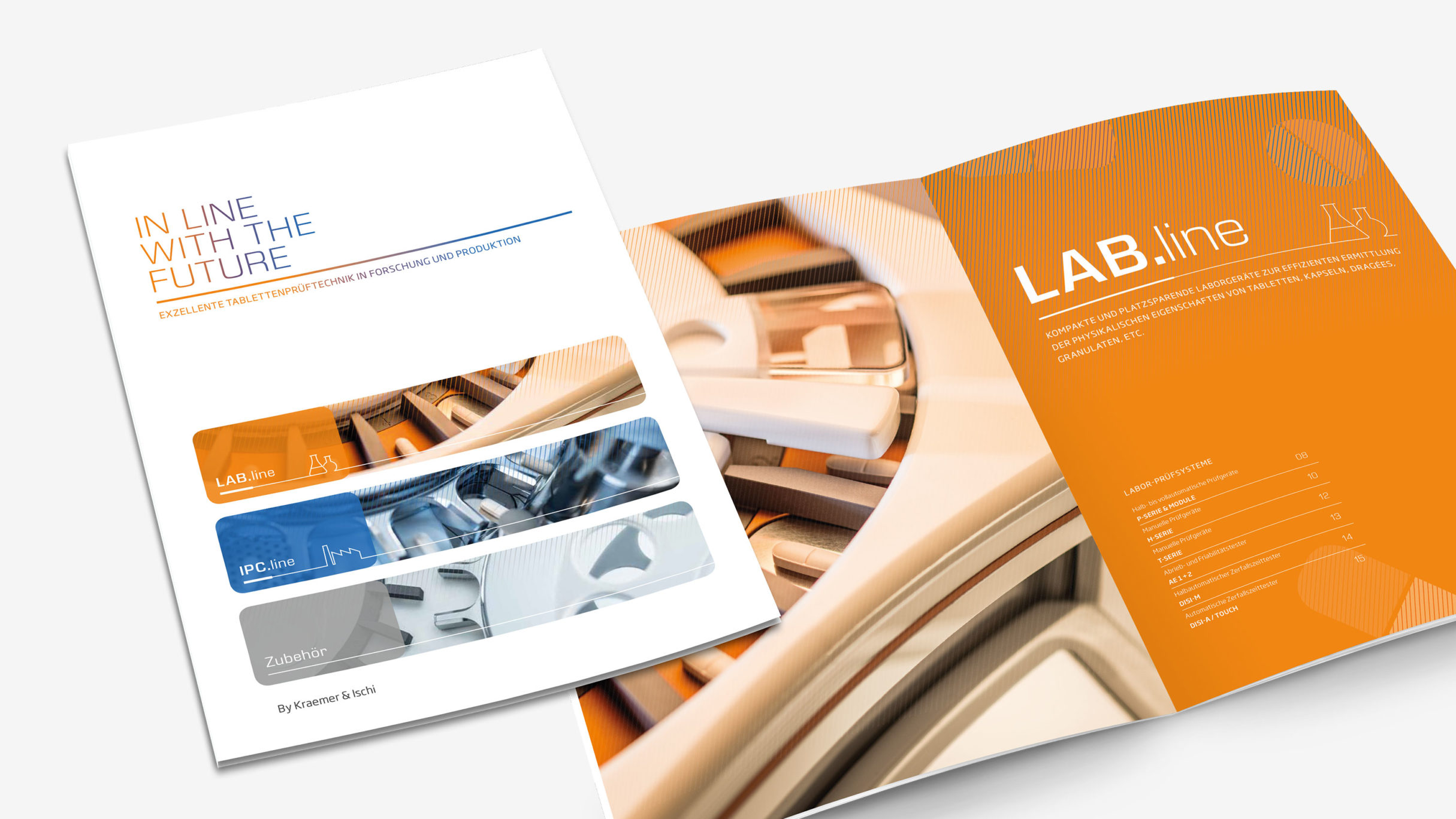 Kraemer Elektronik Product Catalog
Download our Product Catalog as a PDF. In the product overview you will find all information about the LAB.line, IPC.line and accessories.
Certified Quality
For our excellent tablet testing technology in research and production, we focus on the highest quality. From development and production to sales, service and repair, our high-quality standards are both a guiding principle and a driving force. This is confirmed by numerous satisfied customers from the pharmaceutical, chemical and food industries who use our high-quality measuring systems for their sensitive production processes and in laboratories. As a certified company, we meet the quality standard of ISO 9001:2015.