UTS NIR
Automatic tablet testing system with active ingredient ­content measurement

Hardness

Length

Diameter
Thickness

Weight

Active ingredient content

Protection­rating
The automatic UTS NIR tablet testing system combines the measurement of the physical parameters weight, thickness, diameter/length and hardness with near-infrared spectroscopy (FT-NIR analysis) to determine a tablet's active ingredient content. The UTS NIR is therefore a fully automated online PAT tool, which can be used in production or as an offline tester in the laboratory.
In conjunction with a tablet press, the system allows you to continuously monitor the production process. It transfers all test results directly to the tablet press. This way, you can take action straight away if there's a problem, keeping your production process on track.
What's more, the NIRFlex N-500 FT-NIR transmission spectrometer from Büchi Labortechnik AG enables you to reliably transfer applications from the lab tester to the UTS NIR.
The precise, patented two-jaw centering mechanism positions the test specimen with an accuracy of ± 0.1 mm, guaranteeing very precise test results.
Its compact, space-saving design and low height enable the UTS NIR to fit under all tablet chutes of the most popular tablet presses. Various sample collectors are available, permitting further analyses in the laboratory, as the customer wishes. Removal of all parts requiring cleaning is uncomplicated and very fast, with no need for tools. The system conforms to the European and US Pharmacopoeia and is 21 CFR Part 11 compliant.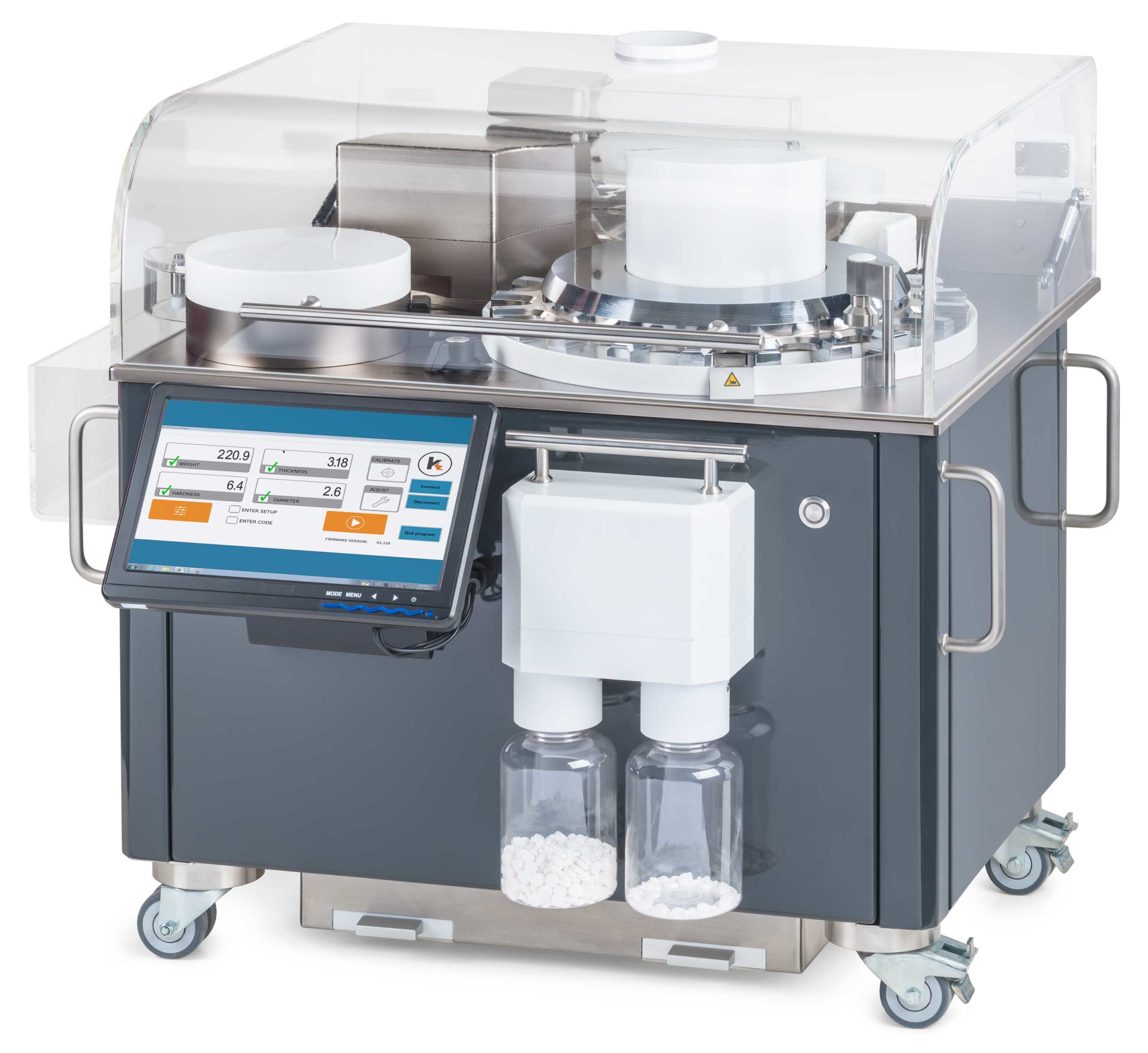 Photo includes non-standard unit
Advantages
Shorter release times
Programmable cycles during ongoing production
Qualitative and quantitative online analysis
For use in the laboratory and production
Dust-proof
Options
Windows software
Single air conveyor system
Double air conveyor system
24-station sample collector
| Model | W x D x H (mm) | Weight (kg) |
| --- | --- | --- |
| UTS NIR | 750 x 590 x 615 | 107 |
Model
UTS NIR
L x W x H (mm): 740 x 586 x 581
Weight (kg): 107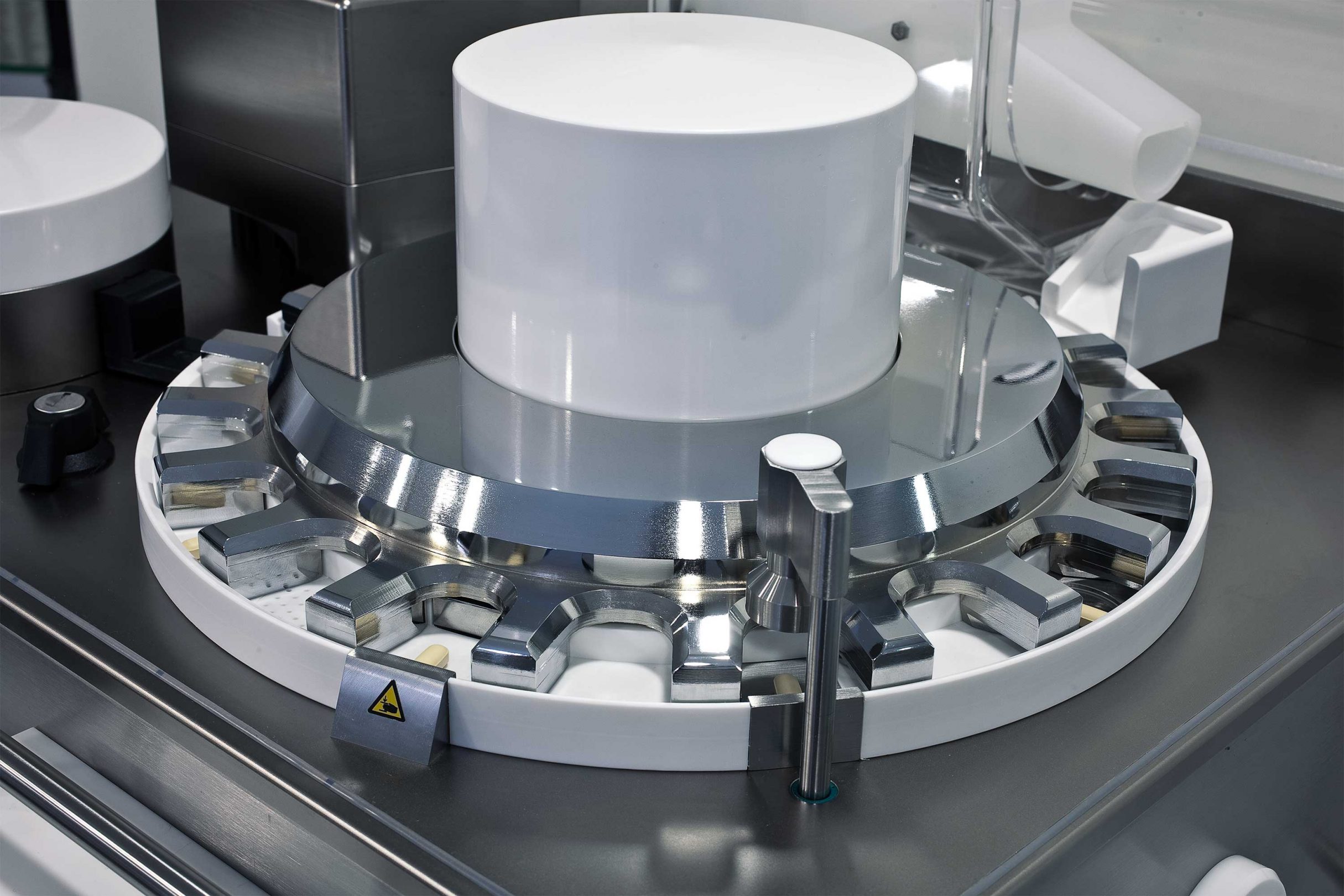 Robust measuring system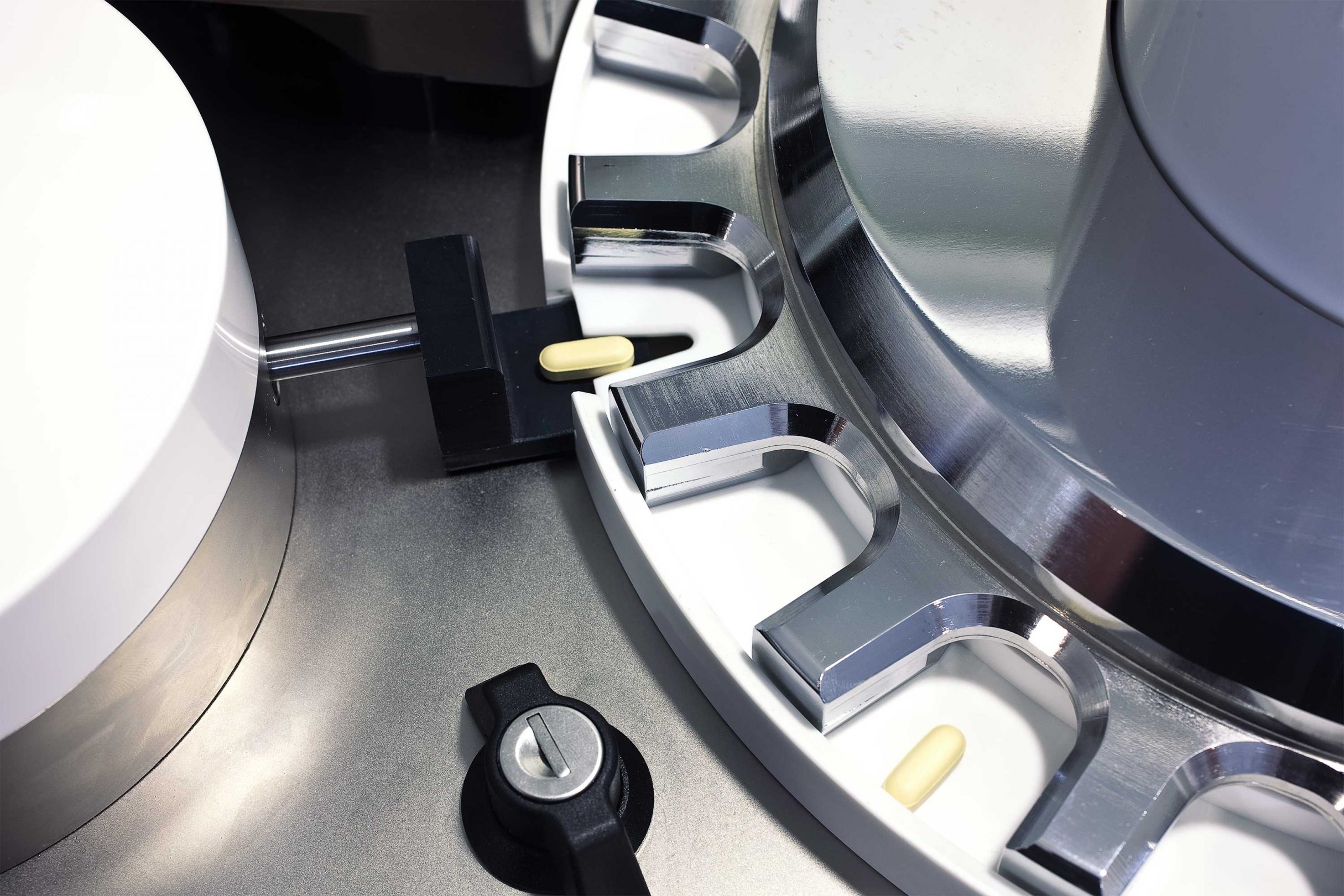 Reliable tablet handover
Precise tablet positioning (patented stamp)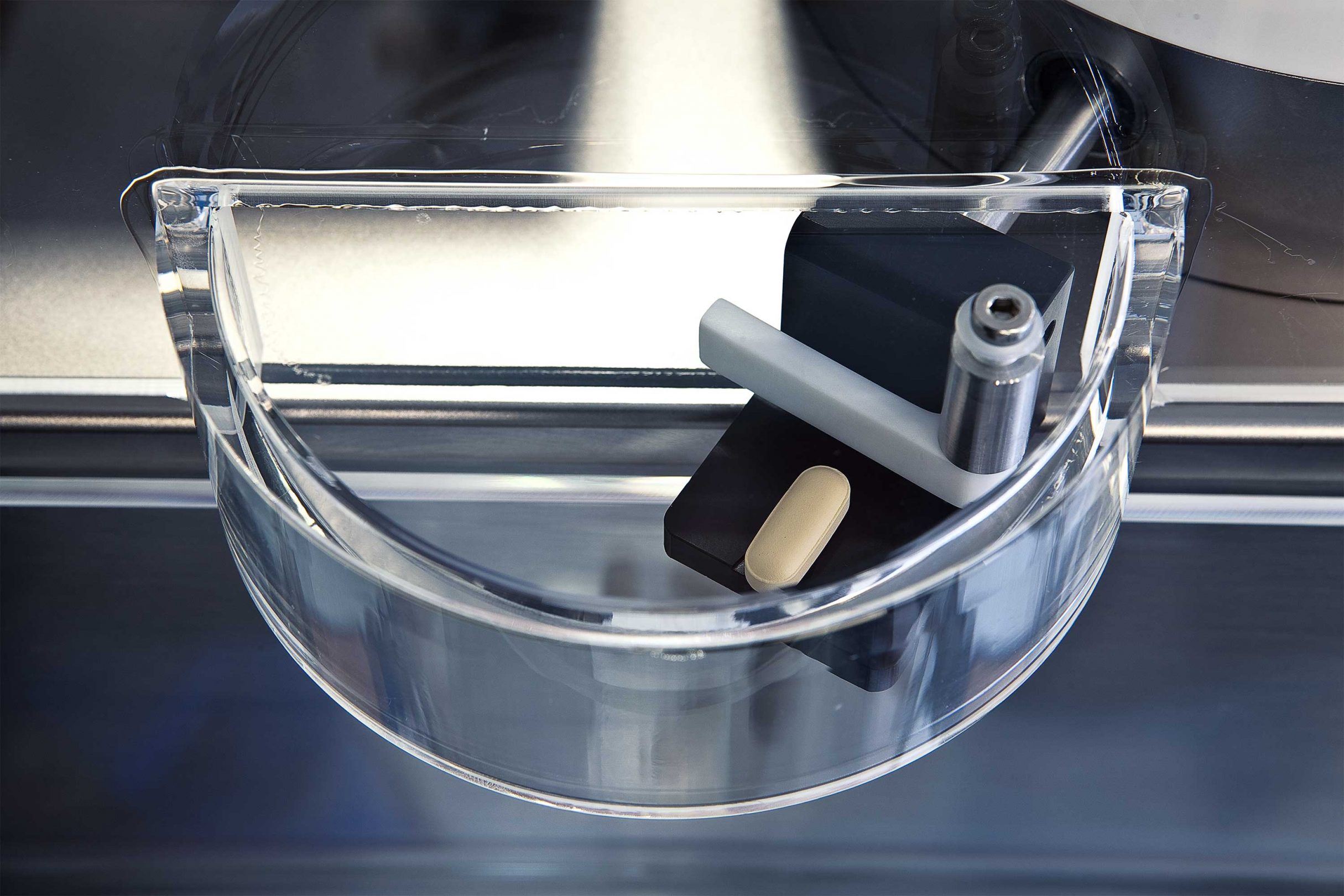 Discharge of NIR specimens
Your Kraemer Elektronik Sales in Germany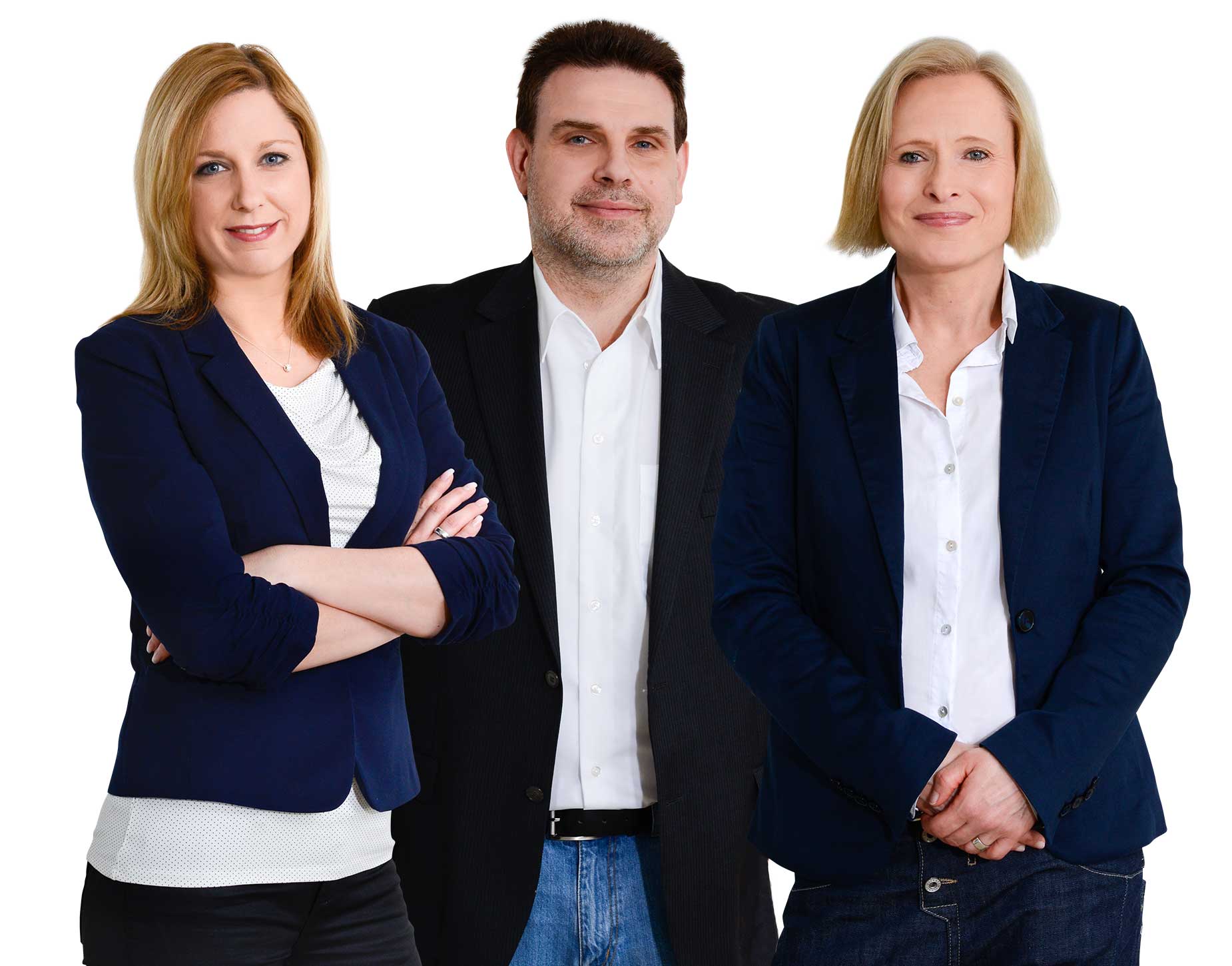 Do you have any questions about our tablet testing systems?
Would you like us to make you an individual offer, or are you looking for a special solution?

Contact our Sales Team:
Request a Quote